About TGH TN
Tech Goes Home TN for Early Child Care Agencies and Educators (TGHTN ECCA&E) is an expansion of The Enterprise Center's digital inclusion program, Tech Goes Home Chattanooga. Tech Goes Home Tennessee is a TDHS-approved, 15-hour training course designed to teach early educators foundational technology skills, such as email navigation and presentation building, for the advancement of their career and support of their work. Tech Goes Home training includes small business and entrepreneurship technology skill-building. This course is funded by the Tennessee Department of Human Services.
Professional development assistance is available through training on how to use and benefit from programs and resources supported by the Tennessee Department of Human Services (TDHS), including the Tennessee Professional Archive of Learning (TNPAL), TrainTN, and more.
Upon completion of Tech Goes Home training, licensed child care programs may be eligible to receive technology incentives for use by their program staff. Family and Group Home providers are eligible to receive up to 2 devices from the program. Center-based providers are eligible to receive up to 7 devices (1 for administrative staff) from the program.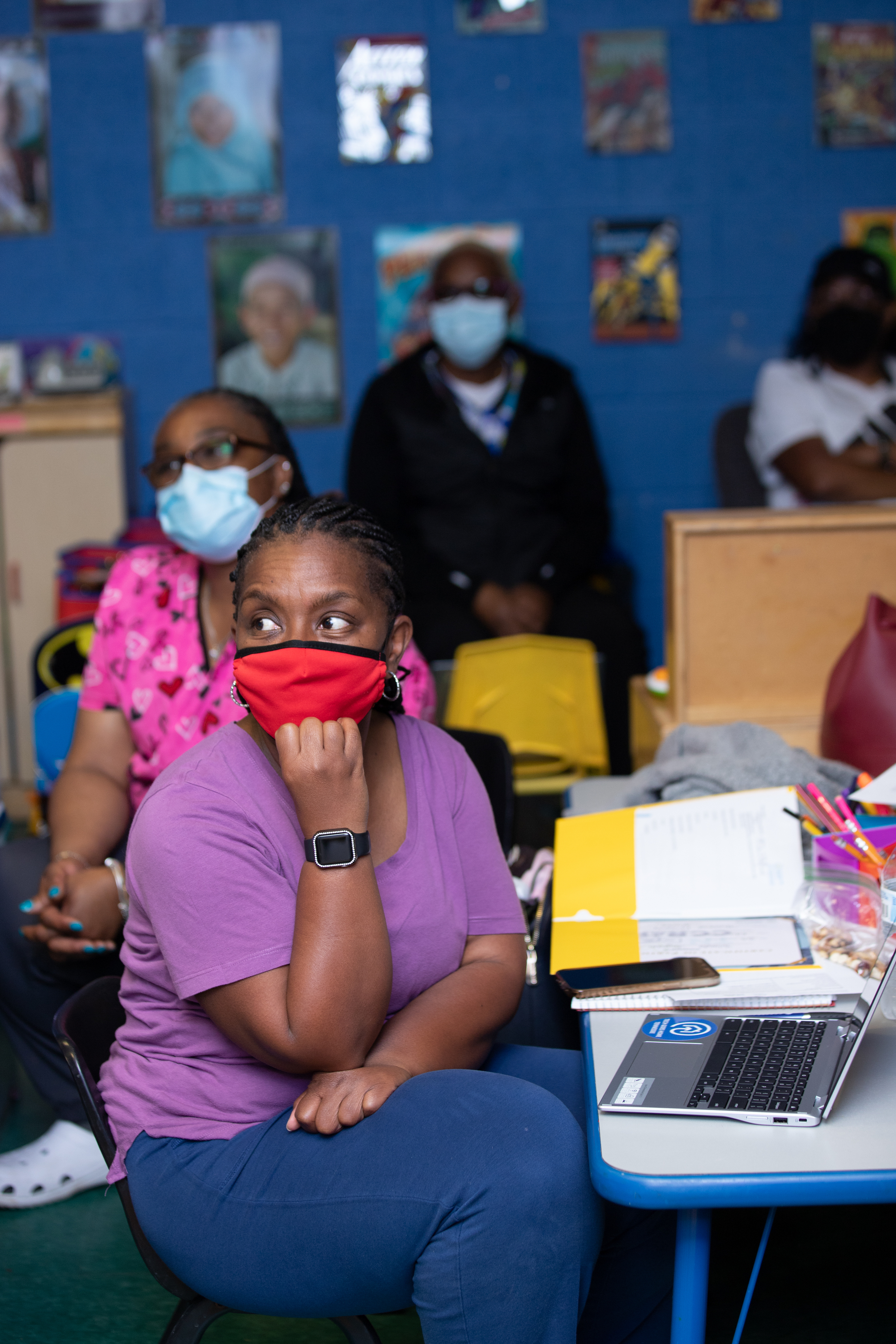 1-on-1 Coaching
Tech Goes Home provides 1-on-1 coaching on software that includes word processing, spreadsheets, slideshows, calendar, and email. After participating in the 15-hour training course, participants can receive 1-on-1 coaching to learn more about specific softwares.
---
Testimonials
Hear from Uzma Aaqib, who took our Tech Goes Home class for early childhood educators. 
---
Check out an overview of what Tech Goes Home is about from our partner program, Tech Goes Home CHA.
This project is funded through a grant with the TN Department of Human Services and Signal Centers, Inc.